Mounting system for tiled roofs
If you are looking for a quick and easy way to fit solar panels onto roof tiles, BluBase's RoBoost mounting system is a good choice. This mounting system has been developed especially for solar panel installers. The mounting system for tiled roofs consists of a limited number of components and has all the features that make installation quick and easy.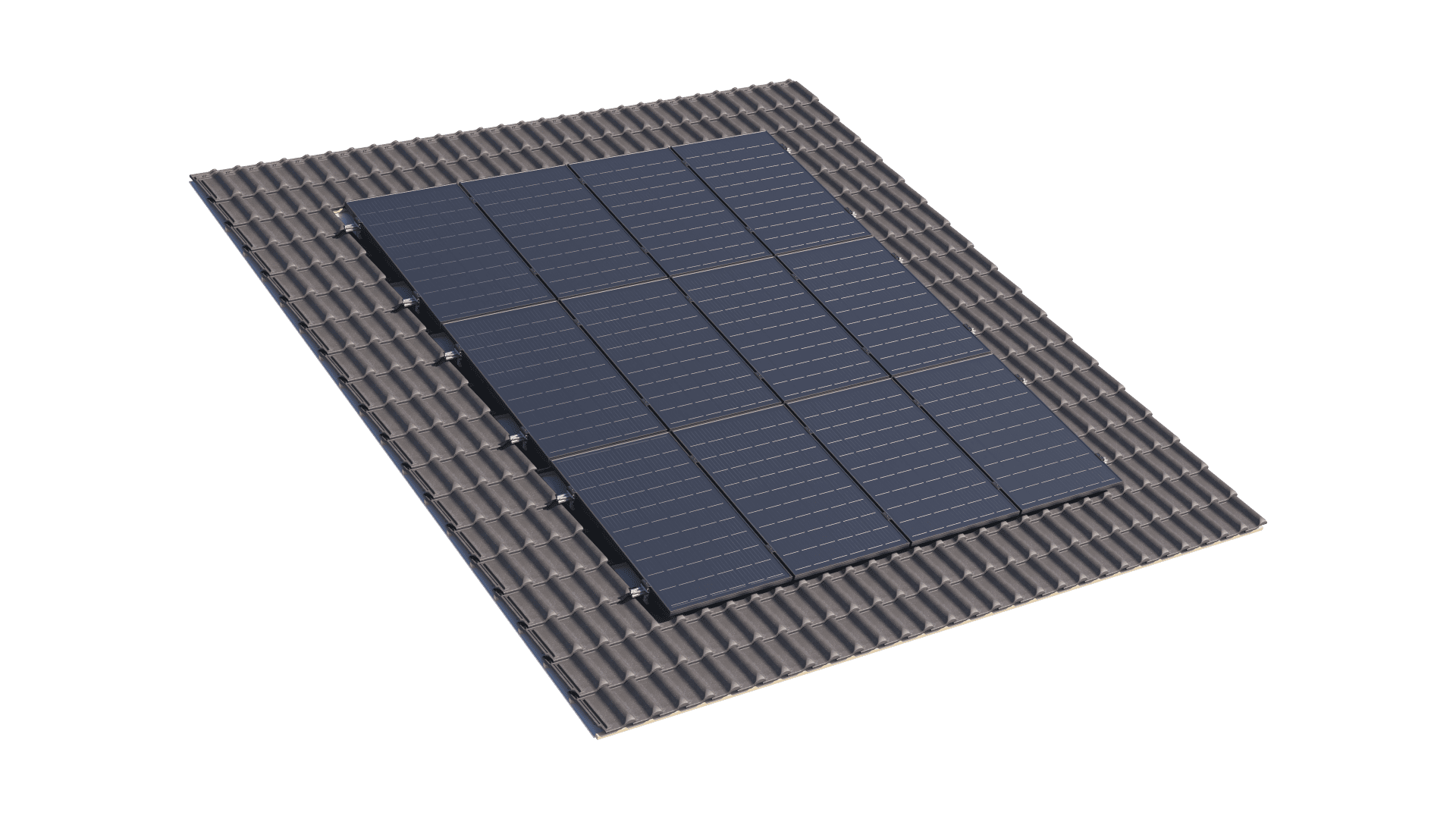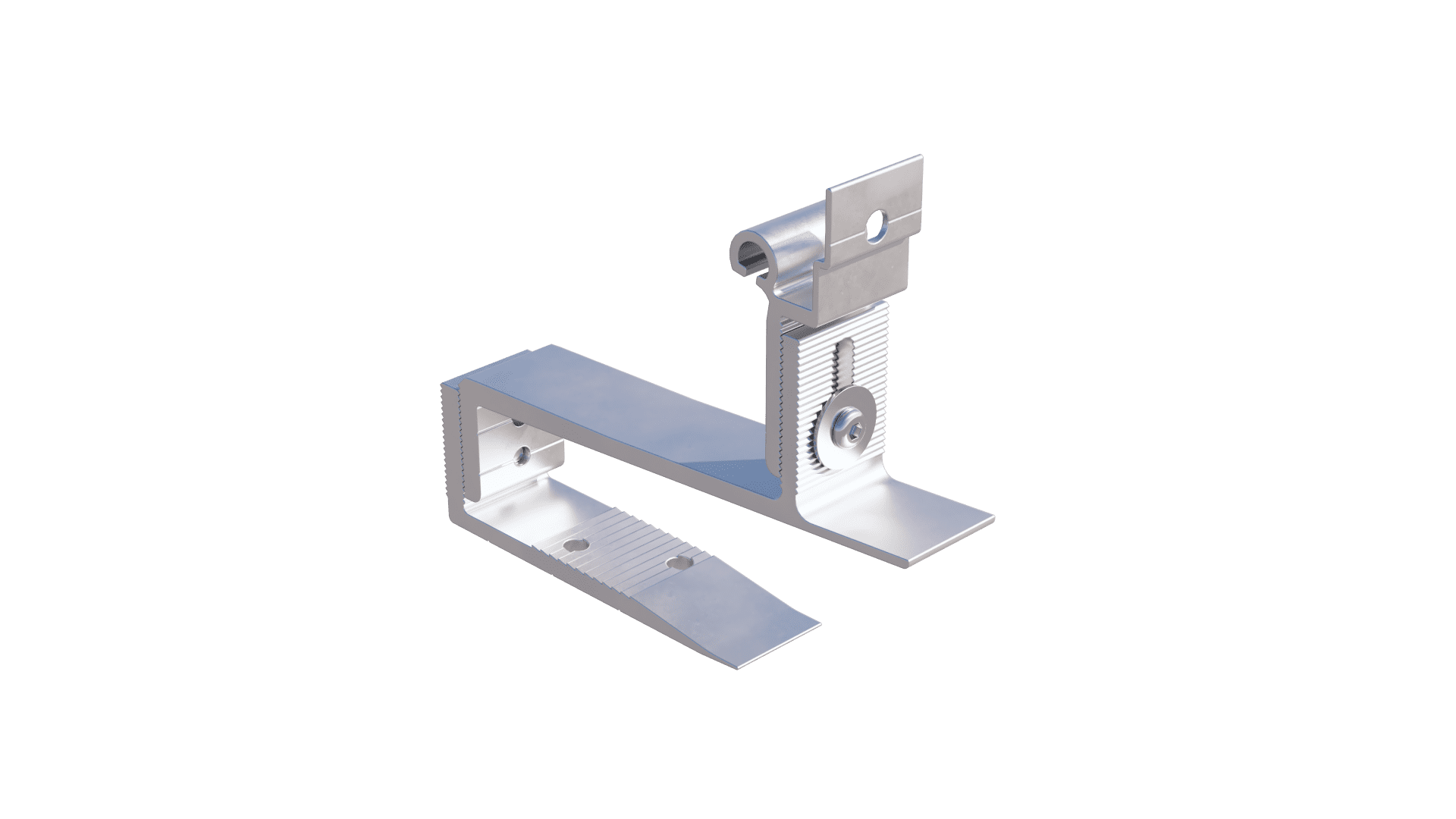 Complete, strong aluminium roof hook
What makes our mounting system for tiled roofs unique is the smart rotary coupling in the roof hook. This rotary coupling ensures that the system can only be mounted in one way and helps to align the mounting rails, which makes it quick and easy!
The roof hook is 100% aluminium, which means it is robust and strong. The product range comprises several types of hook, adjustable or non-adjustable, some of which can be screwed down.
Roof hooks for solar panels are easy to fit
The roof hook is hooked at the back of the roof tile and tile lath and can be adjusted for thickness if necessary. Once all roof hooks are in place, the mounting rail can be rotated onto the hook. By doing so, the mounting rail immediately aligns all roof hooks.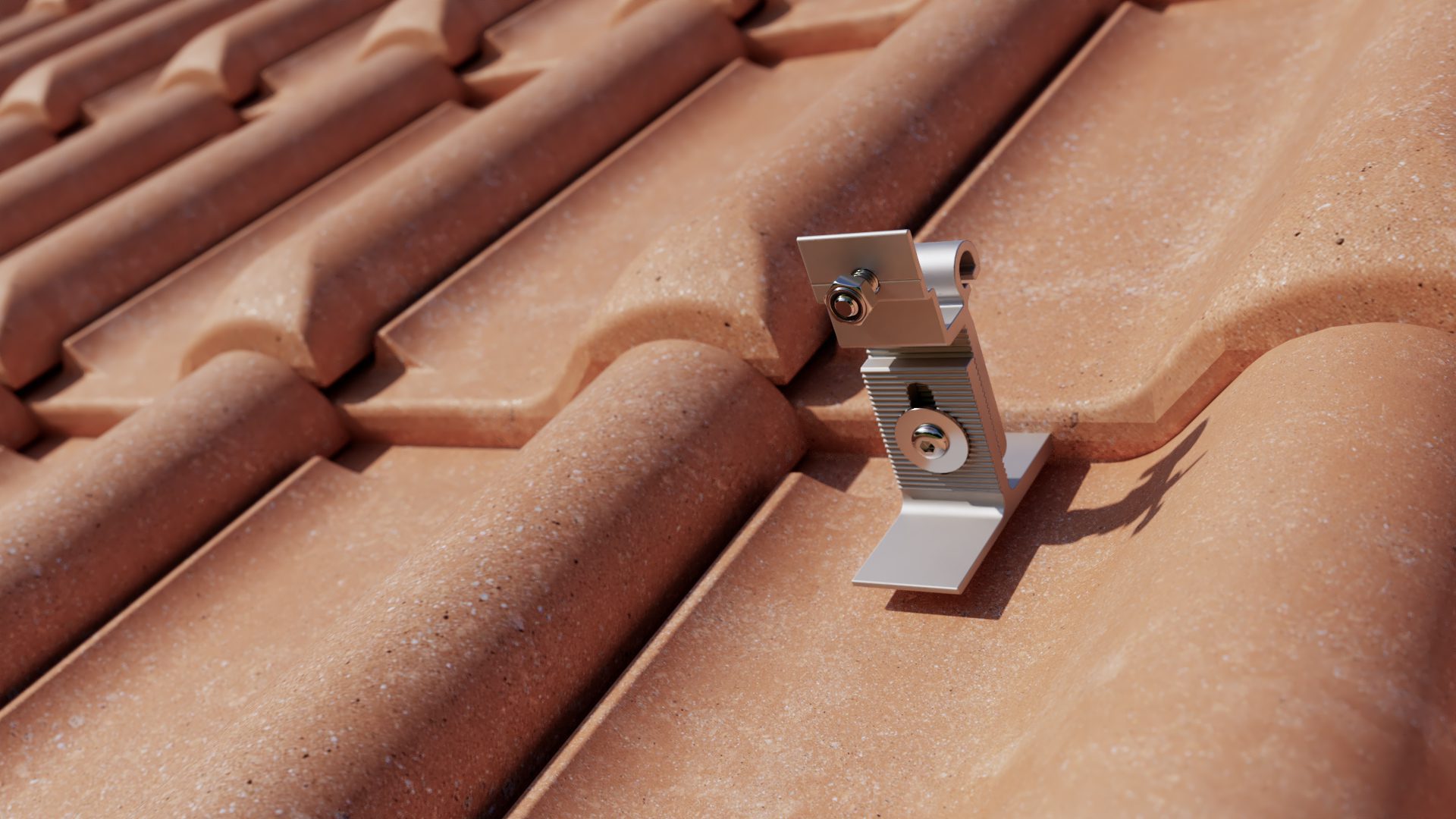 Smart tile roof mounting
Here you can see what the Roboost tile roof mounting system looks like when it is mounted and which parts are where. The cable and panel clip are optional, we do recommend them because they ensure an organized clearing of the cables under the panel, so that they do not damage the aluminum of the mounting system, for example.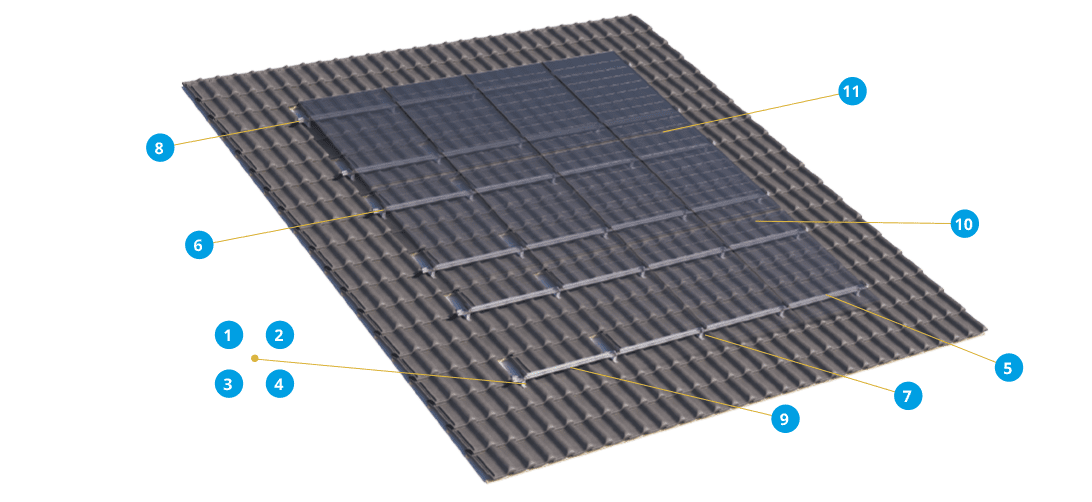 1

Rotary Roof Hook complete

2

Roof hook uni complete

3

Eco Roof Hook rotary complete

4

Screw anchor complete

5

Mounting rail

6

End clamp

7

Mid clamp

8

End cap

*

9

Cable clip

*

10

Panel clip

*

11

Coupler

*
* Optional
Assembly manual
In addition to our assembly videos, we have also produced assembly manuals in which we show, step by step, how to install the RoBoost mounting system for tiled roofs. If you have any further questions after reading the manual, please contact us. We're here to help!
Alternative system
Are you looking for a different kind of mounting system for tiled roofs? Have a look at our mounting system for tiled roofs.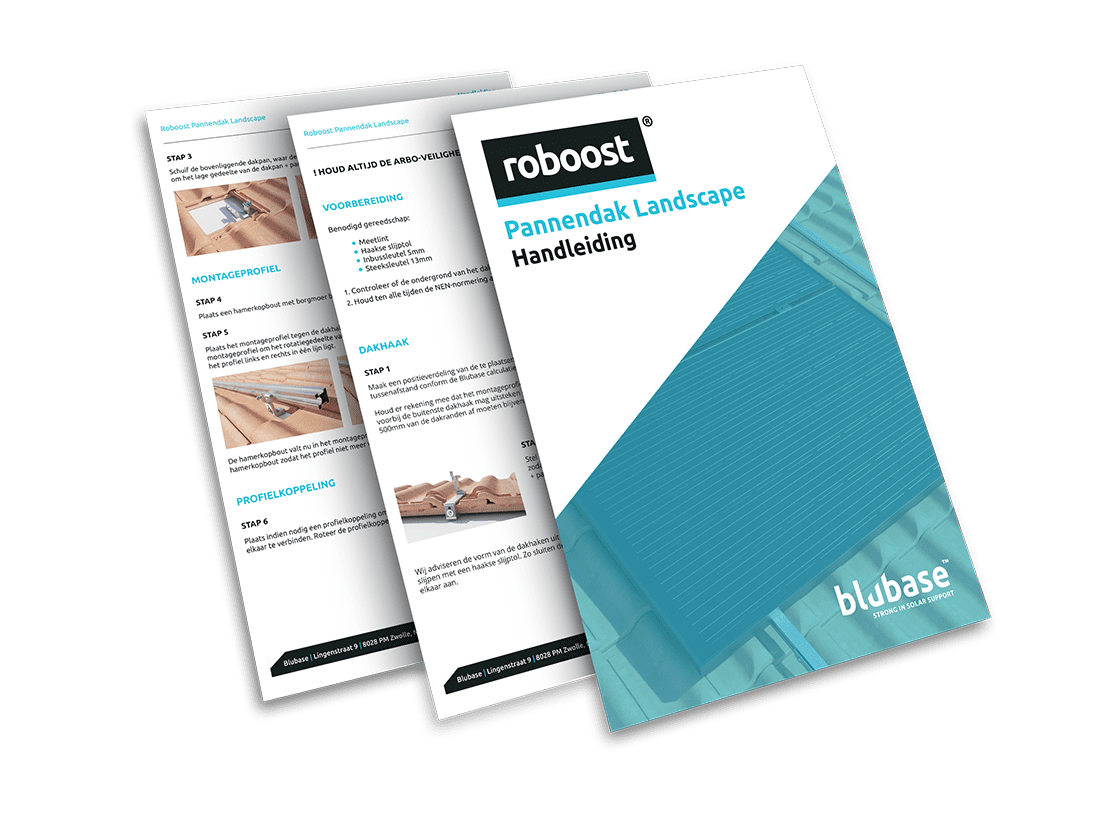 Strong and smart mounting materials for solar panels
Our mounting materials for solar panels on tiled roofs are of a high quality and are very robust. At the same time, we have thought carefully about how to make our products user-friendly, to make sure they can be easily mounted.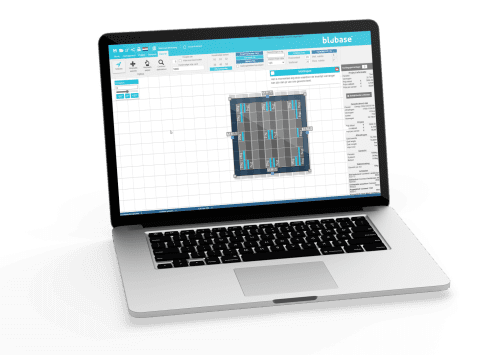 Always a quick calculation!
With the BluBase calculator, you can calculate your projects quickly and easily. We offer one calculator for all our products. This enables you to calculate projects for both pitched and flat roofs effortlessly. Do you want to order the materials instantly? No problem!
A calculator for all your projects
Reliable
A calculation in four steps
Includes list of materials and ballast plan
Smart rotary coupling ensures faultless installation
100% aluminium
Fast assembly reduces time involved
Universal components
Reduced risk of cracked tiles due to extended roof hook
20-year warranty