Ballast-free mounting system for solar panels
QS PV anchors are ideal when fitting solar panels on flat, slightly sloping and pitched roofs. QS PV anchors are suitable for bitumen, EPDM and PVC roofing.
Challenging roofs, with an uneven surface, a slight slope or where ballasting is not possible, can be effectively dealt with by using QS PV anchors. Where it was previously impossible to fit solar panels, they can now be used!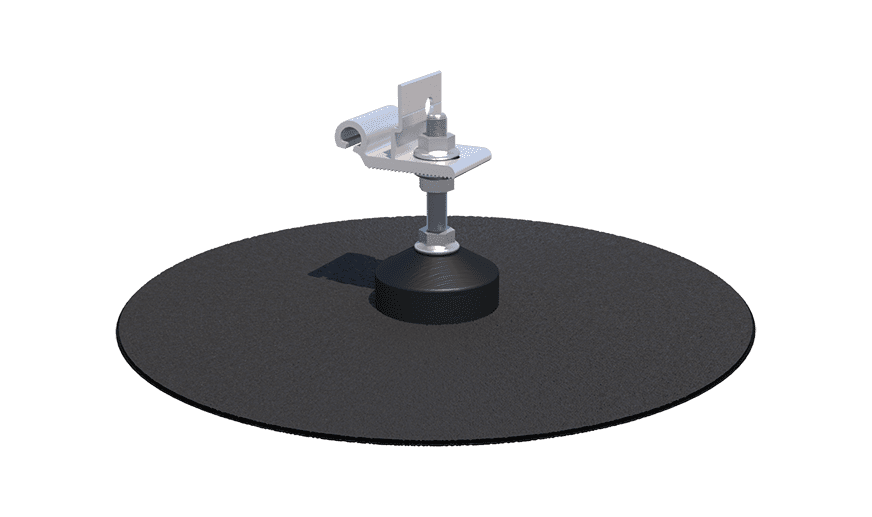 Watertight QS PV-anchor
QS PV anchors are mechanically fitted onto the roof structure and are sealed to make them watertight. QS PV anchors not only have great advantages in terms of roof load, but they also ensure that important functions of the roof such as water removal are retained and that the risk of systems moving, and therefore the risk of roof damage, have become a thing of the past.
Smart and robust mounting system
Here's how to install solar panels with the QS PV anchors. The system is easy to install and comparable with approximately 250 KG of ballast per m2.
Our cable and panel clip can be used optionally, we recommend them because they ensure an organized clearing of the cables under the panel, so that they do not damage the aluminum of the mounting system, for example.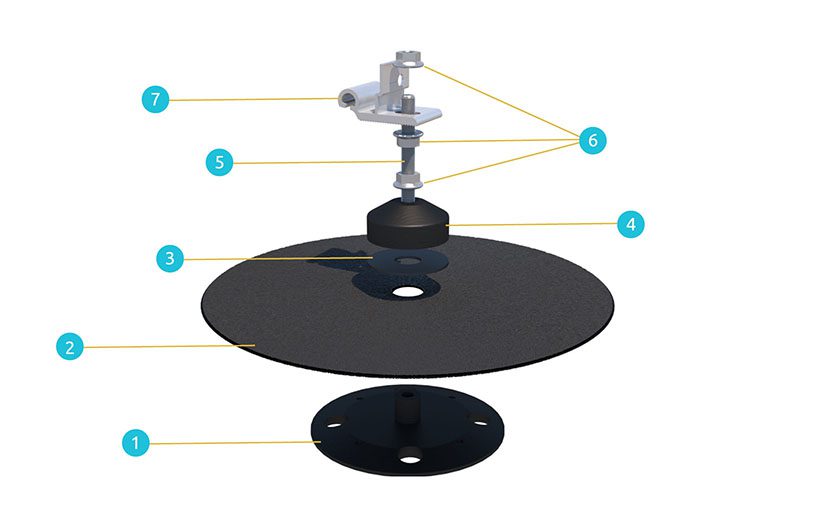 2

Roofing Ø 330 mm

3

EPDM sealing ring 2,0 mm

4

Cover Ø 66 mm

5

Threaded rod M10x100 RVS A2 *

6

Lock nut M10 RVS A2 *

7

Rotation adapter
*A4 quality can be supplied if required.
Assembly manual
In addition to our assembly videos, we have also produced assembly manuals in which we show, step by step, how to install QS PV anchors on a flat roof or a pitched roof. If you have any further questions after reading the manual, please contact us. We're here to help!
Screws and warranty Our partner Quickslide will give advice on and sell the right screws to be used. You can contact them via the website: dakverkoop.nl. The warranty applies to the whole anchor and the corresponding sleeve. We don't give any warranty on loose parts.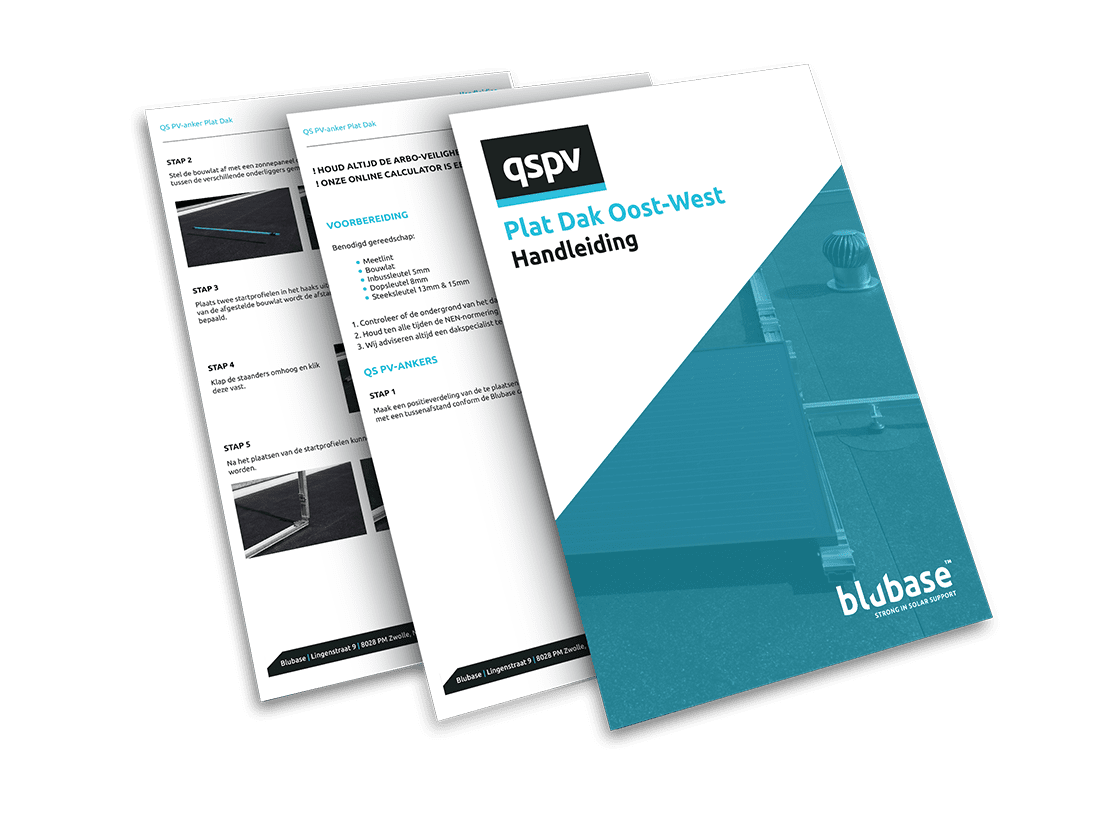 Strong and smart mounting material for solar panels
Our mounting materials for solar panels on roofs are of a high quality and are very robust. At the same time, we have thought carefully about how to make our products user-friendly, to make sure they can be easily mounted.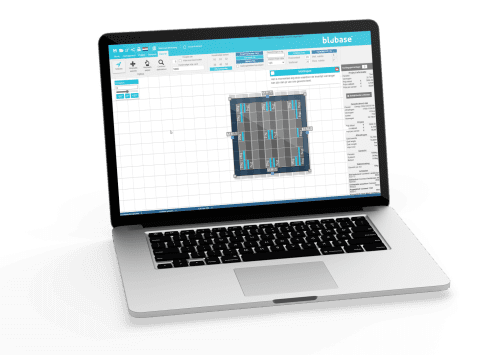 Always a quick calculation
With the Blubase calculator, you can calculate your projects quickly and easily. We offer one calculator for all our products. This enables you to calculate projects for both pitched and flat roofs effortlessly. Do you want to order the materials instantly? No problem!
A calculator for all your projects
Reliable
A calculation in four steps
Includes list of materials and ballast plan
Withstands high compressive and tensile forces
Applicable on slightly sloped and flat roofs
Watertight
KIWA test – comparable with approximately 250 KG of ballast per m2.
Quick and easy assembly
Very strong but still lightweight