Mounting system for flat roofs
When you install high-quality solar panels, you want to be able to trust the quality of the mounting system. Connect not only stands out for creating a solid structure, but it can also be mounted incredibly quickly. We supply nearly all parts assembled. This means you only have one base element on the roof. Unfold, click and go.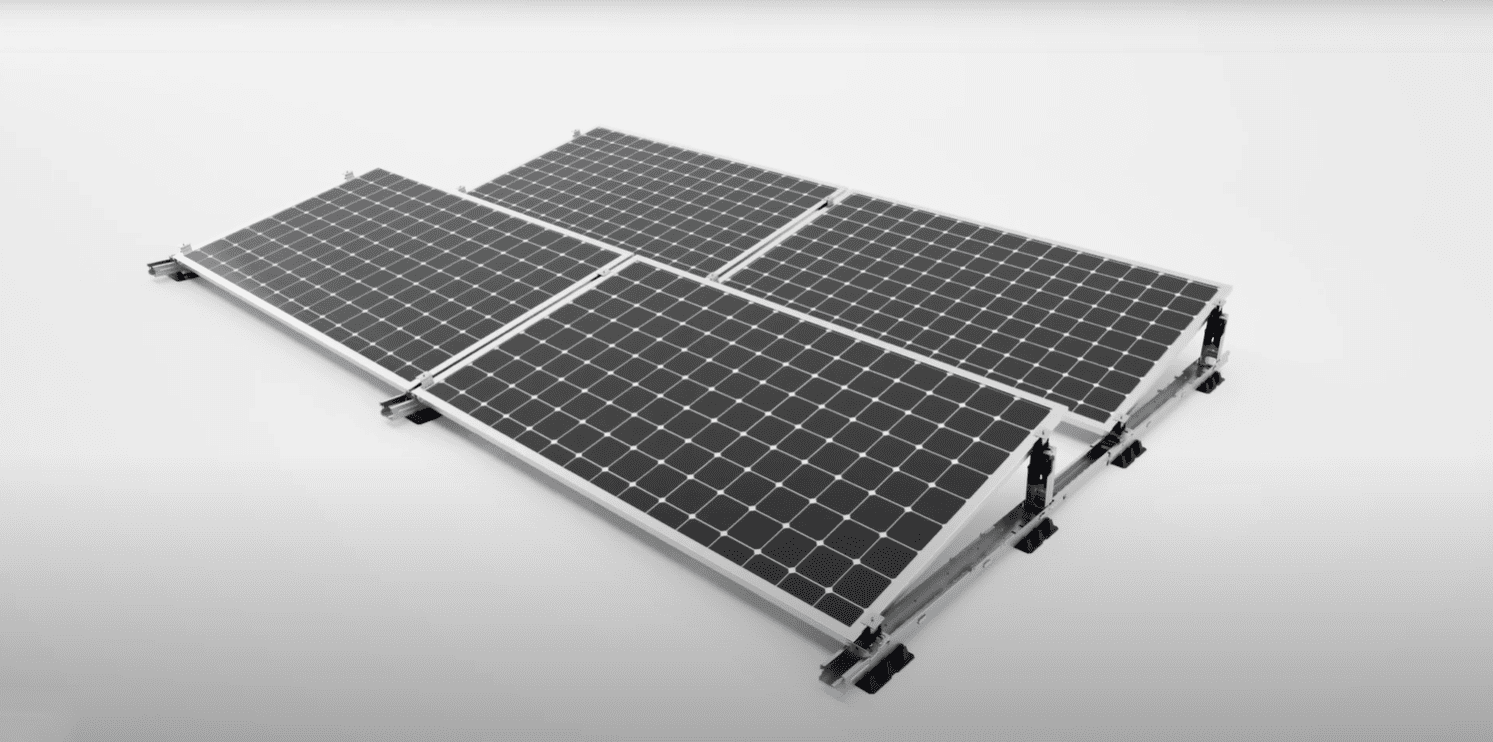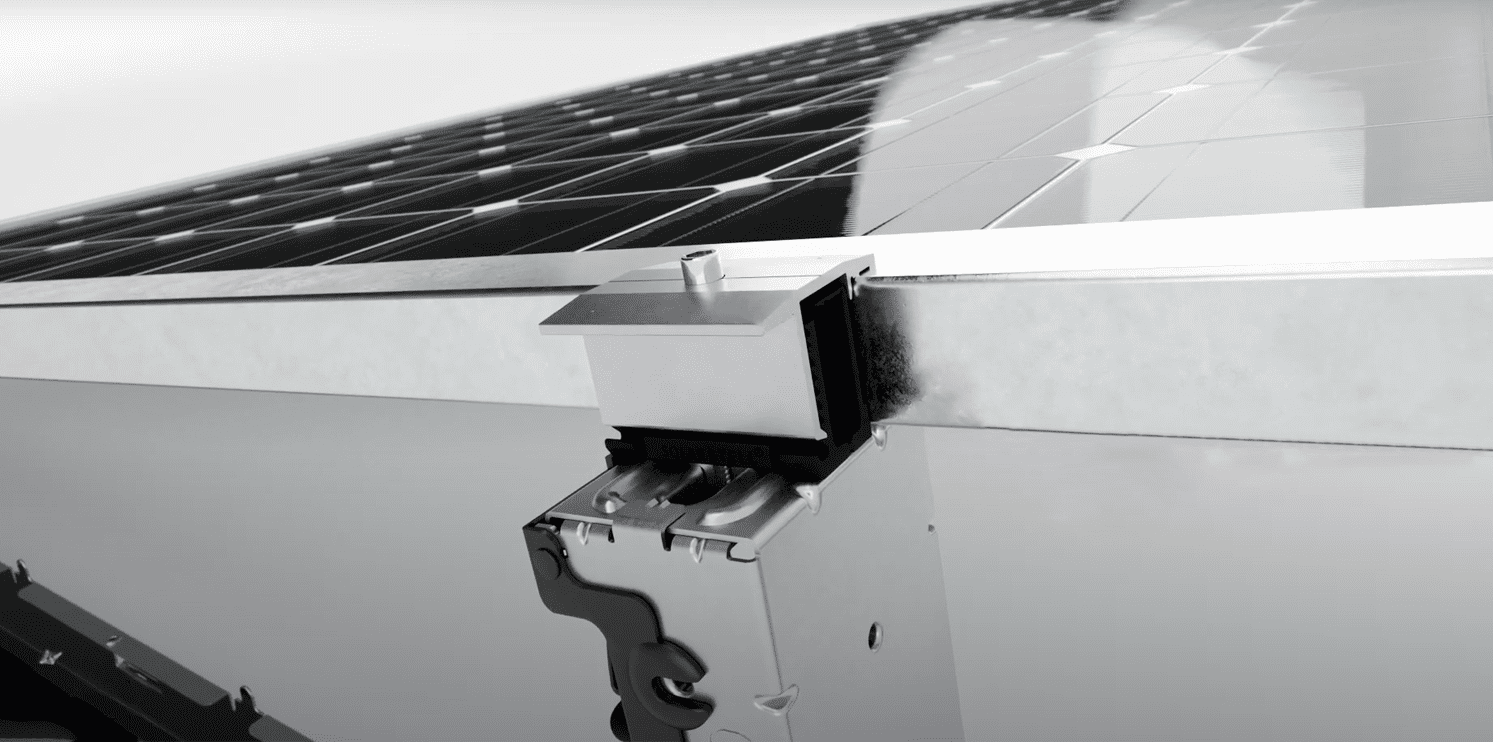 Strong Magnelis steel
BluBase's Connect is available in South, Portrait and East-West setup.
Connect is suitable for all setups and all regular PV modules. The unique structure means there is also less ballast and a lower roof load. Moreover, the rear deflectors provide extra strength and optimum wind diversion.
Connect = click and go
Our ready-to-use basic elements are available in two sizes and can be fitted quickly. It's a matter of unfold, click and go. Using different connectors, you decide where the walkways will be. This makes the installation plan very flexible, and you can make the most of the roof surface.
Using the handy conduits, all cables are tidied away quickly and safely, and an optimiser is simply clicked into the base. The Connect mounting system has few parts and you can fit two panels onto one basic element.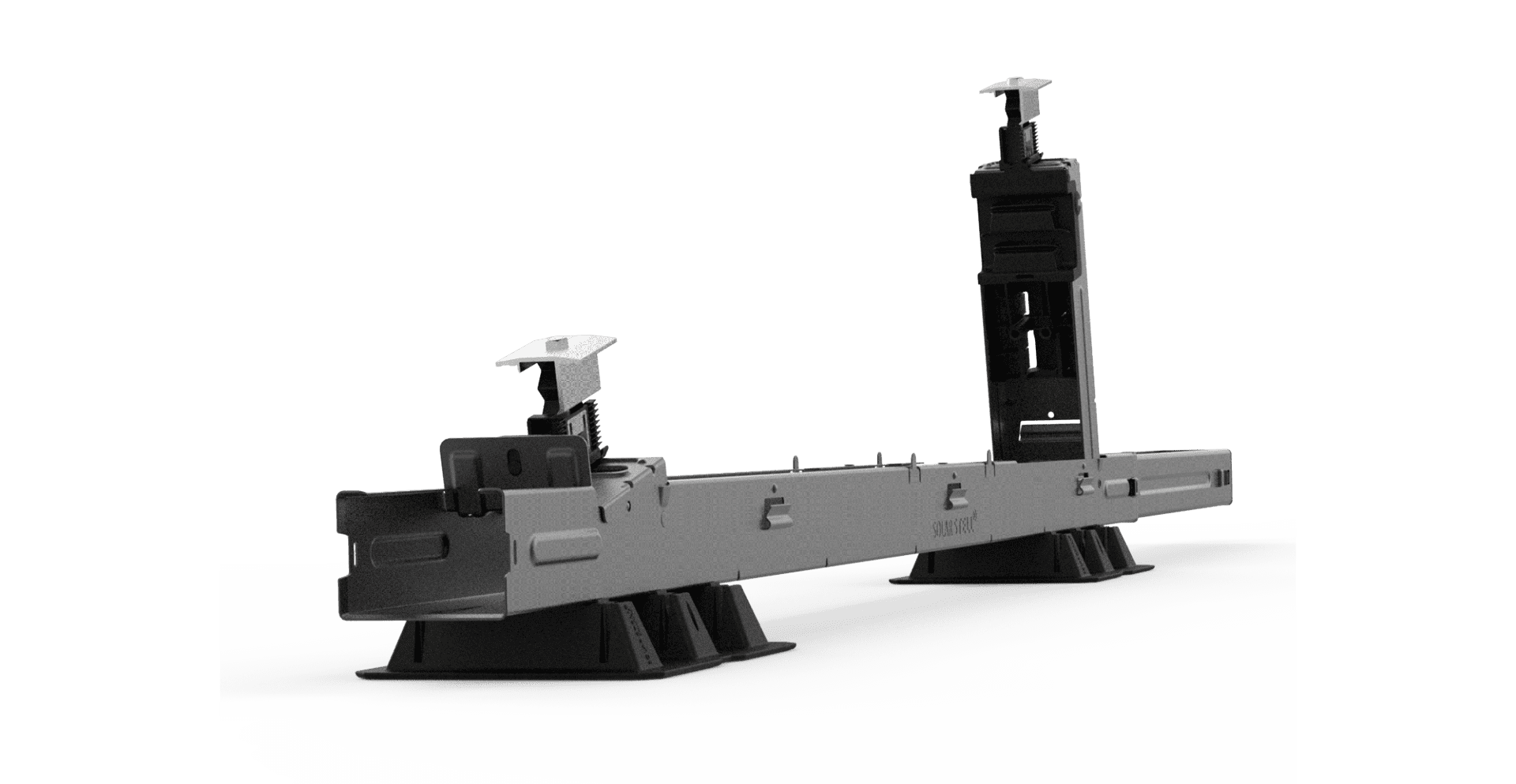 Connect in East-West layout
PV projects are all about quality, speed and surface area. The Connect East-West mounting system meets all three of those requirements.
A solid structure of corrosion-proof material, smart basic elements for quick assembly and the smallest pitch length in the market, and therefore most solar panels per square metre – up to 8% more than the current standard.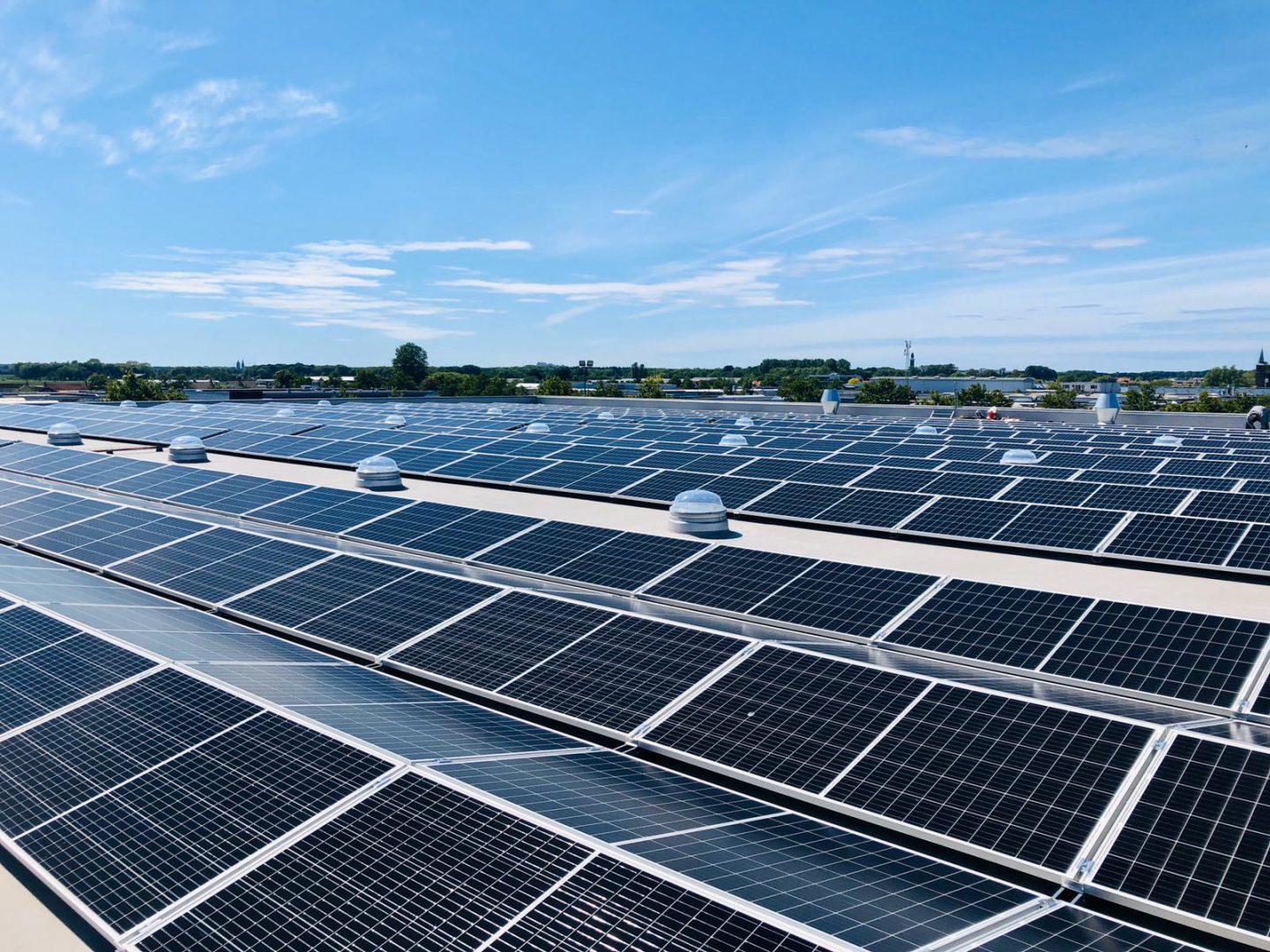 Assembly manual
In addition to our assembly videos, we have also produced assembly manuals in which we show, step by step, how to install the Connect mounting system for flat roofs. If you have any further questions after reading the manual, please contact us. We're here to help!
Alternative system
Are you looking for a different kind of mounting system for flat roofs? Have a look at our RoFast mounting system. It is available in East-West and South layout.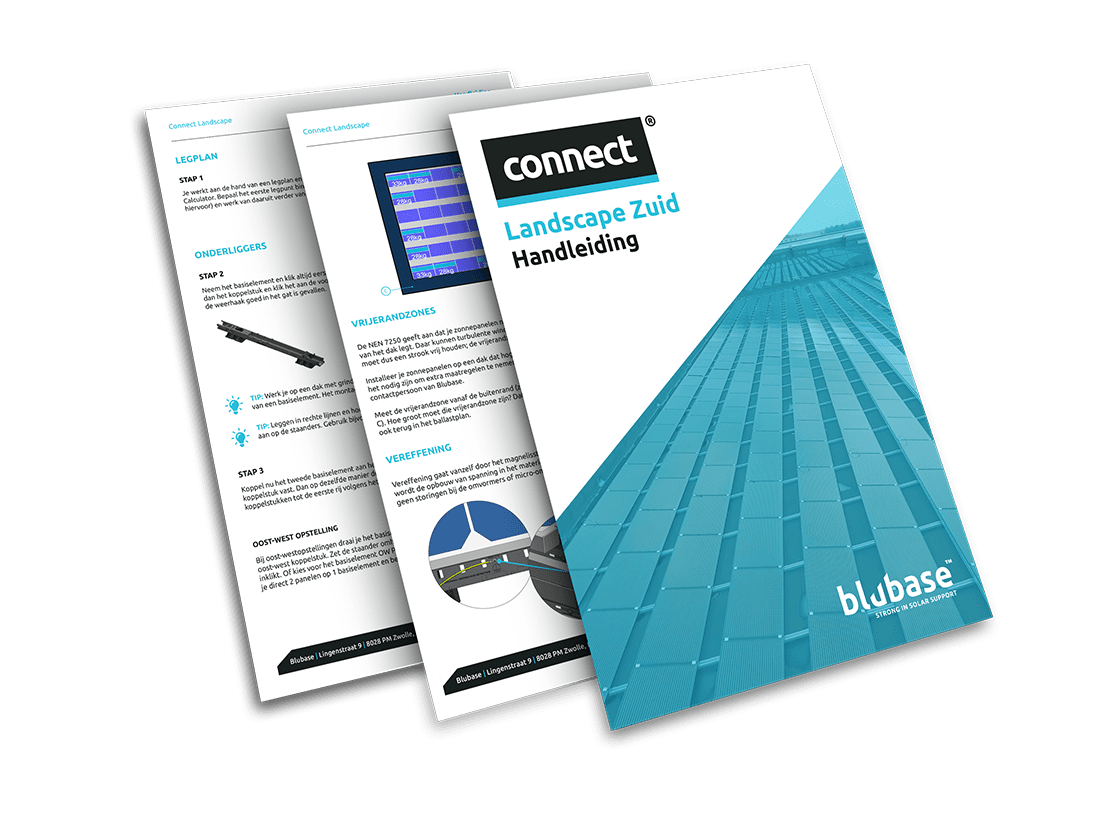 Strong and smart mounting materials for solar panels
The Connect mounting materials for solar panels on flat roofs are quick and easy to install. At the same time, we have thought carefully about how to make our products user-friendly, to make sure they can be easily mounted.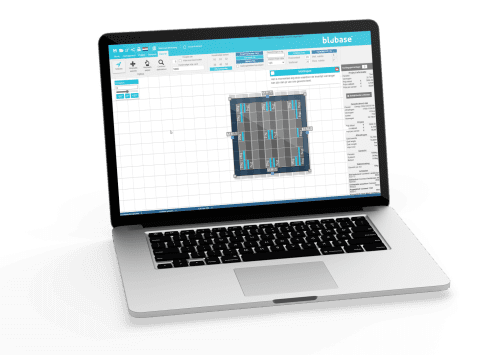 Always a quick calculation!
With the BluBase calculator, you can calculate your projects quickly and easily. We offer one calculator for all our products. This enables you to calculate projects for both pitched and flat roofs effortlessly. Do you want to order the materials instantly? No problem!
A calculator for all your projects
Reliable
A calculation in four steps
Includes list of materials and ballast plan
Carriers can be recycled and are UV resistant.
For South, Portrait and East-West
Very little packaging
Ready-made basic elements
Few parts and therefore super easy
20-year warranty